Virtual tour - Know our resources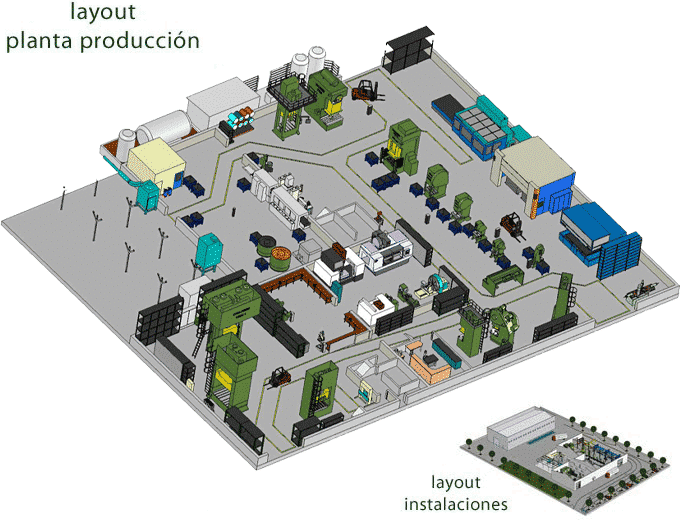 3W Domino 2500 robotic 1530D laser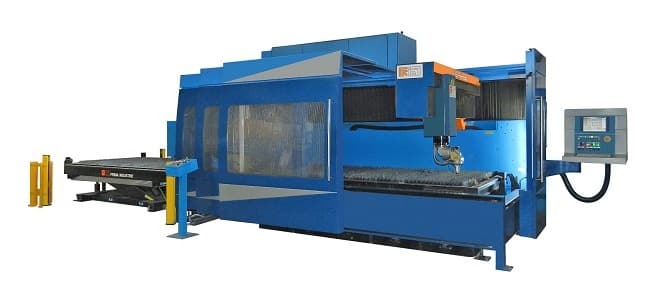 5 + 1 axes
1 unit
With the 3D laser you can perform cutting and welding functions without contribution, which allows welding without burrs.
Laser cuts are clean on metal alloys like stainless steel.
3W Rapido robotic 3000D laser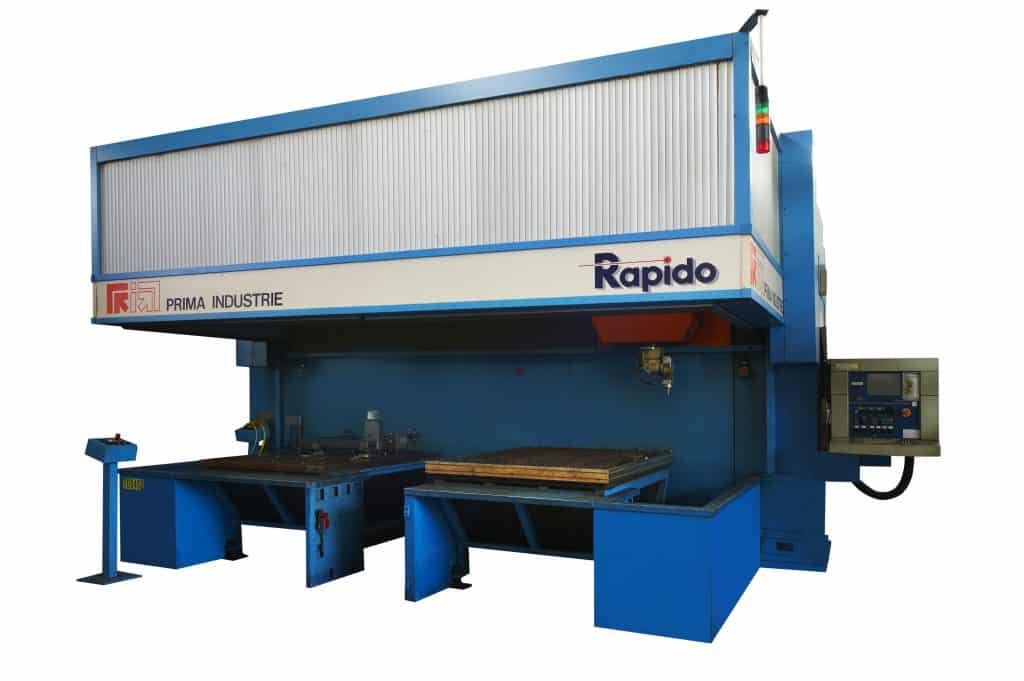 5 + 1 axes
2 units
Of this most powerful model we have 2 operating units to perform series of pieces that require 3D laser cutting or welding
Axial bending and cutting center
Ømax 1200mm
Race 400 mm
This center allows us to bend sheet metal to produce series of metal pieces.
AJIAL hydraulic press
250 t truck
Cushion 120 t
This hydraulic press allows to make metal parts with the drawing method. It allows to make series of large pieces.
RIBA mechanical presses
25 t 160 t truck
5 u
La mechanical press or presser is a machine for stamping various metallic materials: steel, aluminum, alloys. It does this thanks to an inertia flywheel, by means of which it stores energy that it transmits to the die, either mechanically (full revolution press) or pneumatically (partial revolution press). This type of press is not suitable for deep drawing because it applies force quickly and dry, rather than constantly.
In the electric or servo press, the clutch is eliminated and the flywheel is replaced by a direct coupling between the motor that drives the press and the transmission to the carriage. This new system improves productivity and flexibility compared to mechanical presses and allows control of the time and speed of the carriage, unlike what the mechanical press does. The servo press is much more versatile, with it it is possible to test dies, hot stamping, metal drawing, aluminum ... On many occasions it can replace the coining presses, the hydraulic presses, the angled lever presses, the link -drive, etc.
Komatsu mechanical press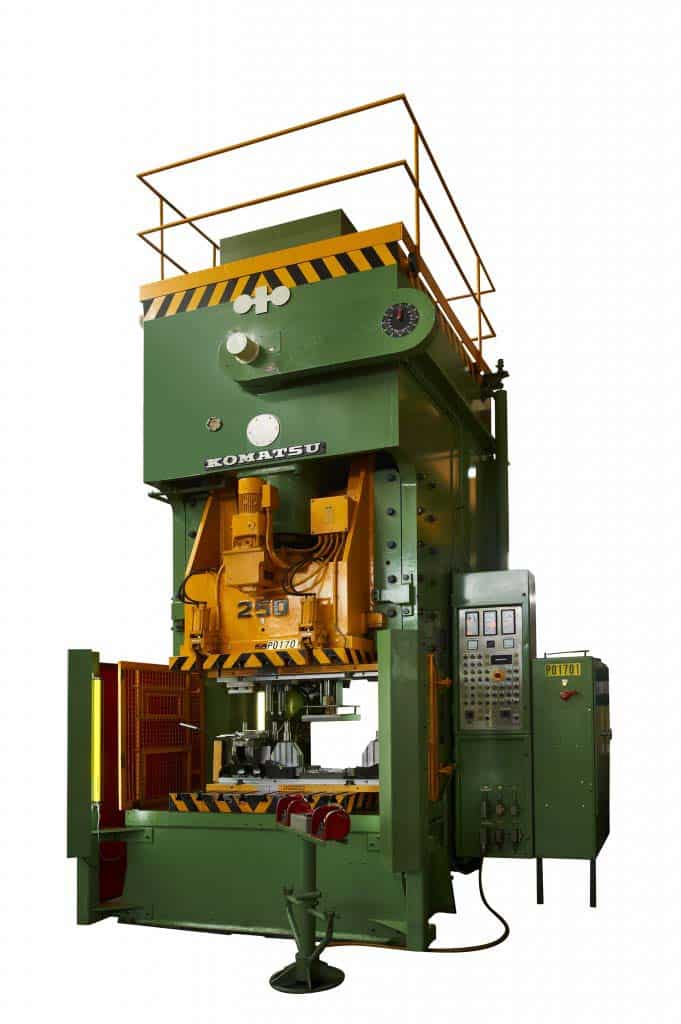 RICHTER mechanical press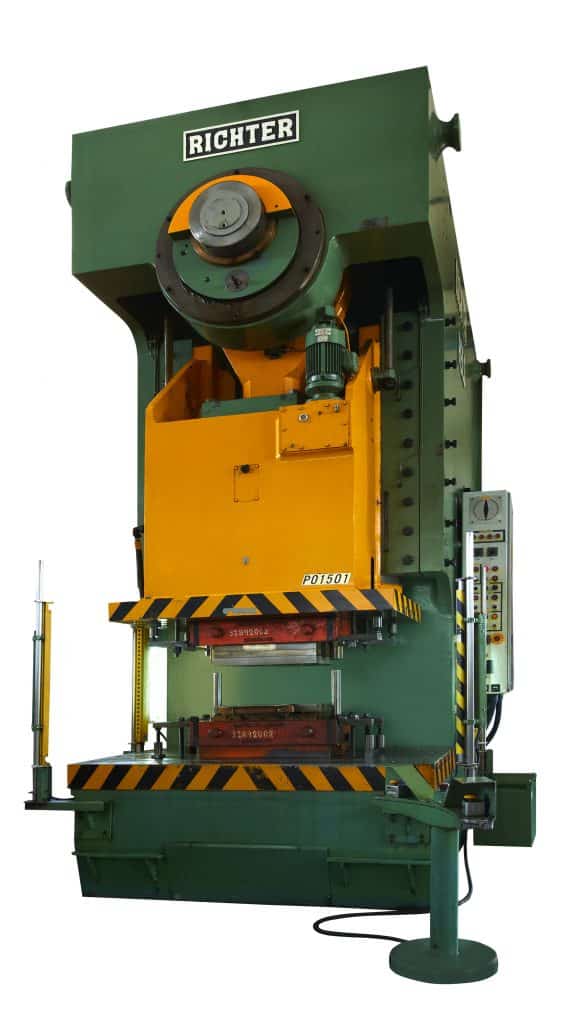 ONA PRESS 600 T hydraulic press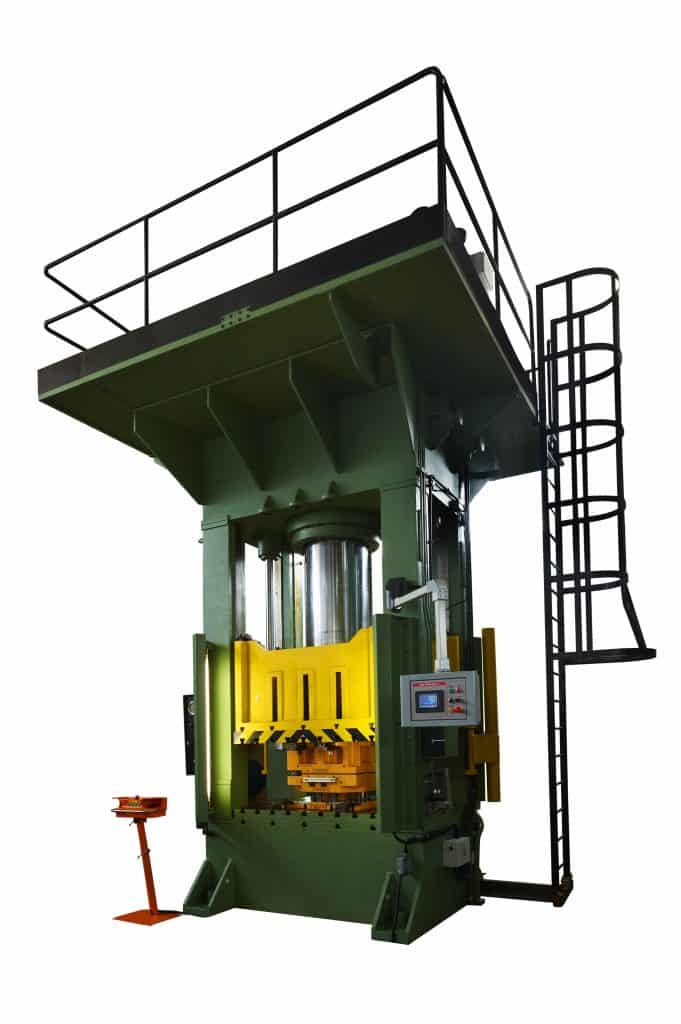 600 t truck
Cushion 300 t
By having several presses with different specifications, this allows us to make different sheet metal conformations until we obtain the desired piece.
Model SU-255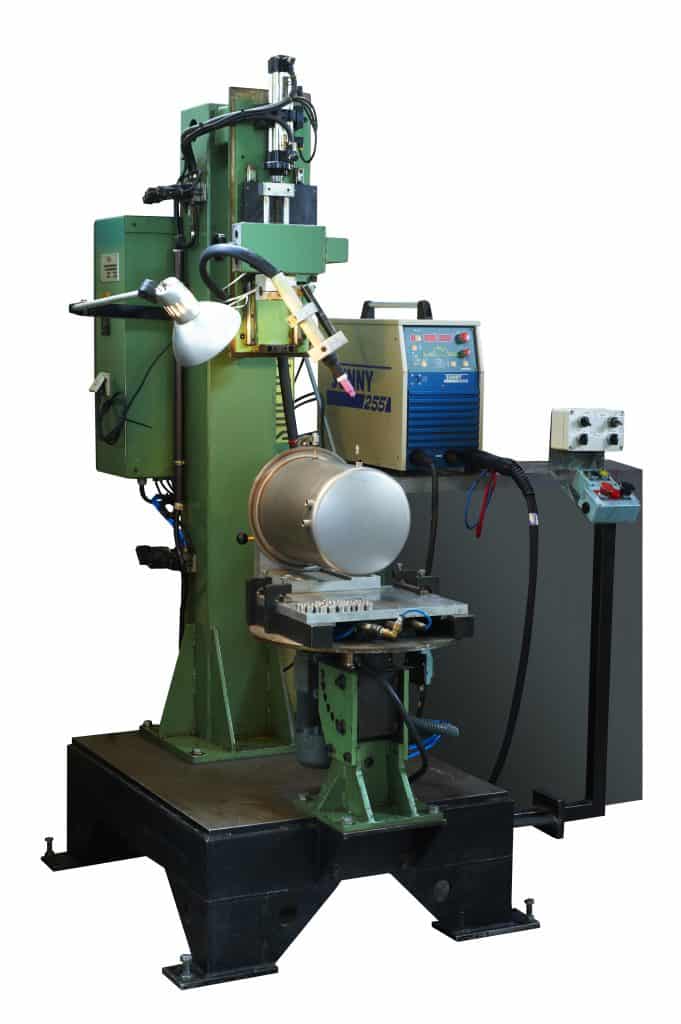 Max intensity 250 A
Power 12,50 KVA
Model TRANS 73G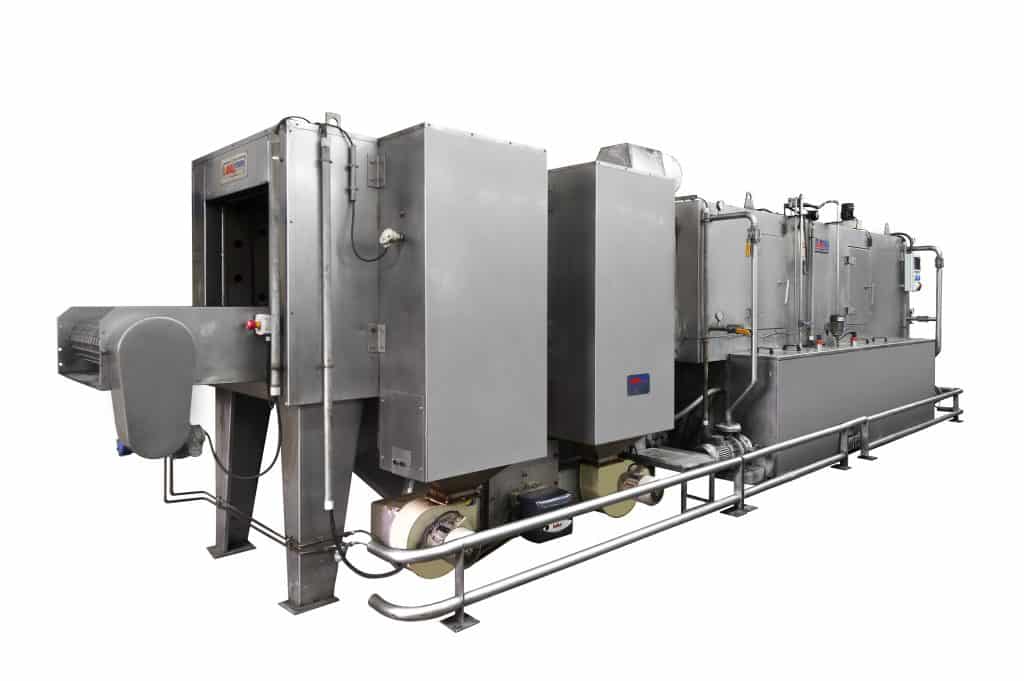 Spray degreasing and drying
Belt Width 715 mm
Model 6102
Power 100 KVA
Maximum force 740 daN
Model 8208 N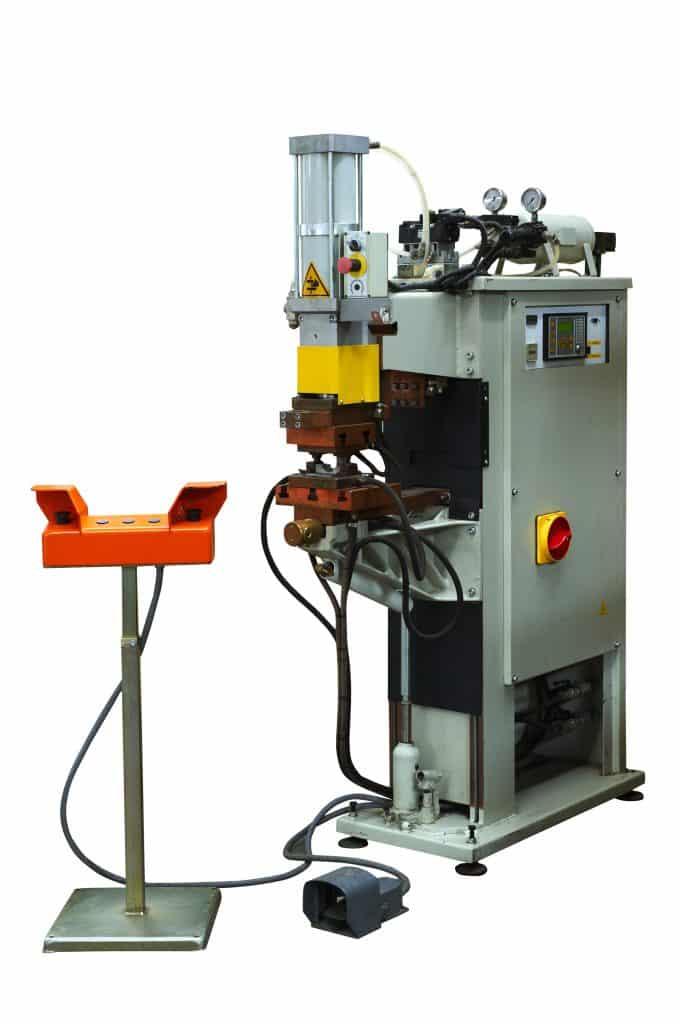 Power 100KVA
Maximum force 1240 daN
Model BMK-12 W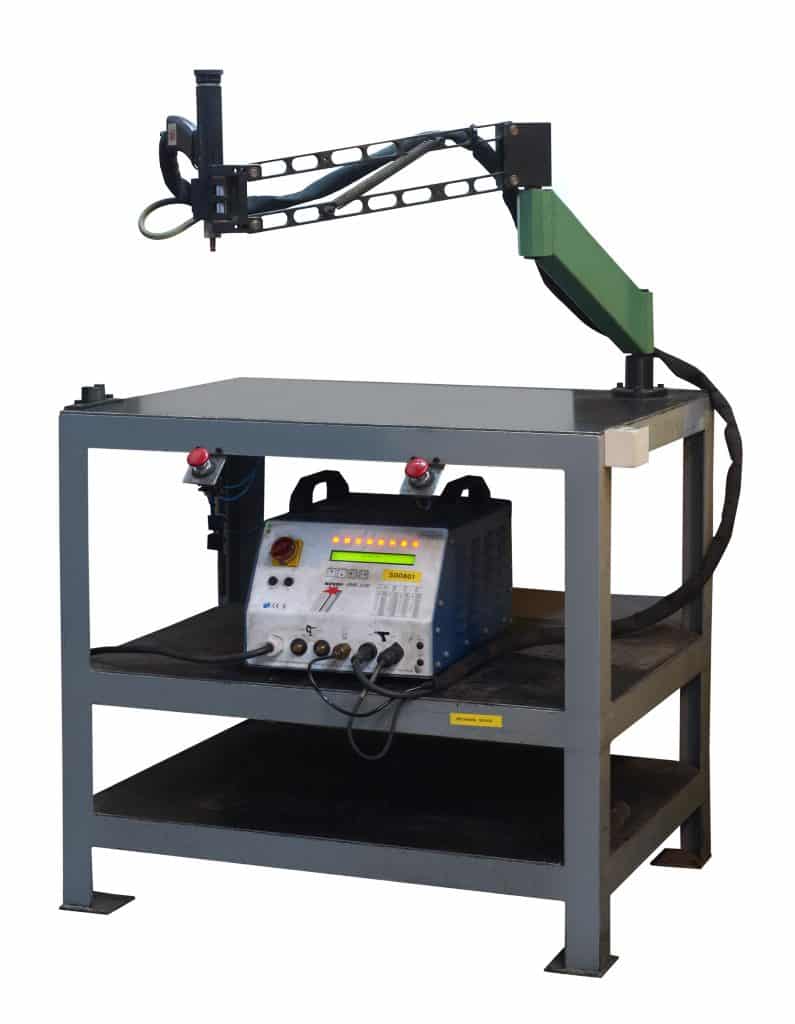 Max intensity 800 A
Discharge time 1-1000 msec
HAAS VF 9/50 Machining center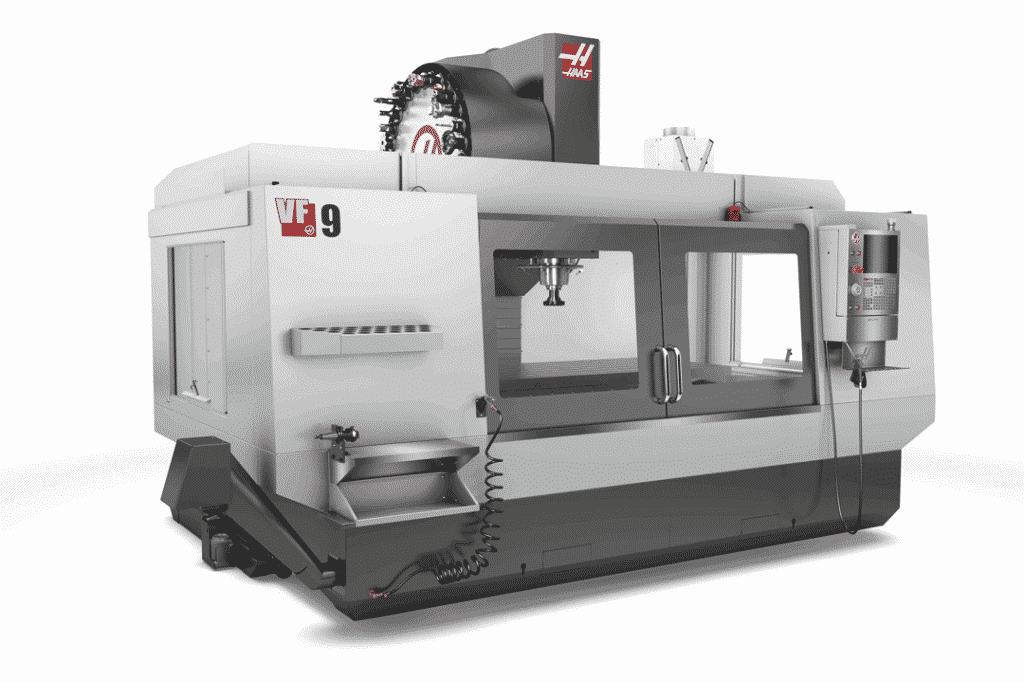 These VF series vertical machining centers offer excellent features as well as a wide range of options to customize parts to your specific needs. All Haas machines are designed and manufactured in Oxnard, California, USA.
ISO 50 cone spindle with 2-speed gearbox
Customizable to your needs
Perfect for harder materials or larger diameter cutting tools
Made in the USA
SHULER mechanical press
BLANCH hydraulic press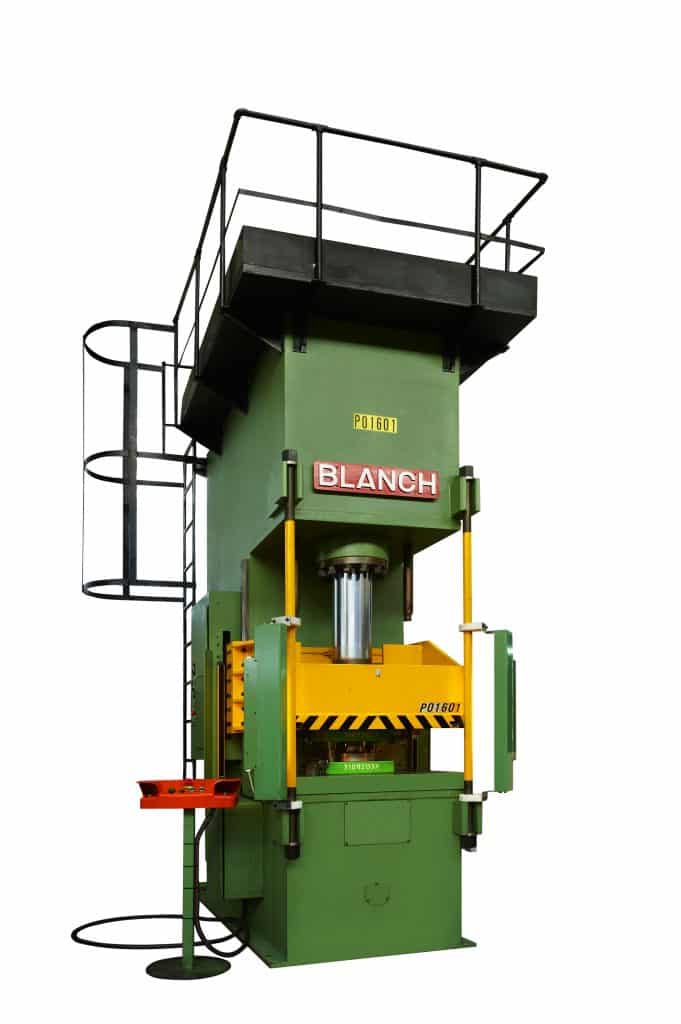 Multi-control sector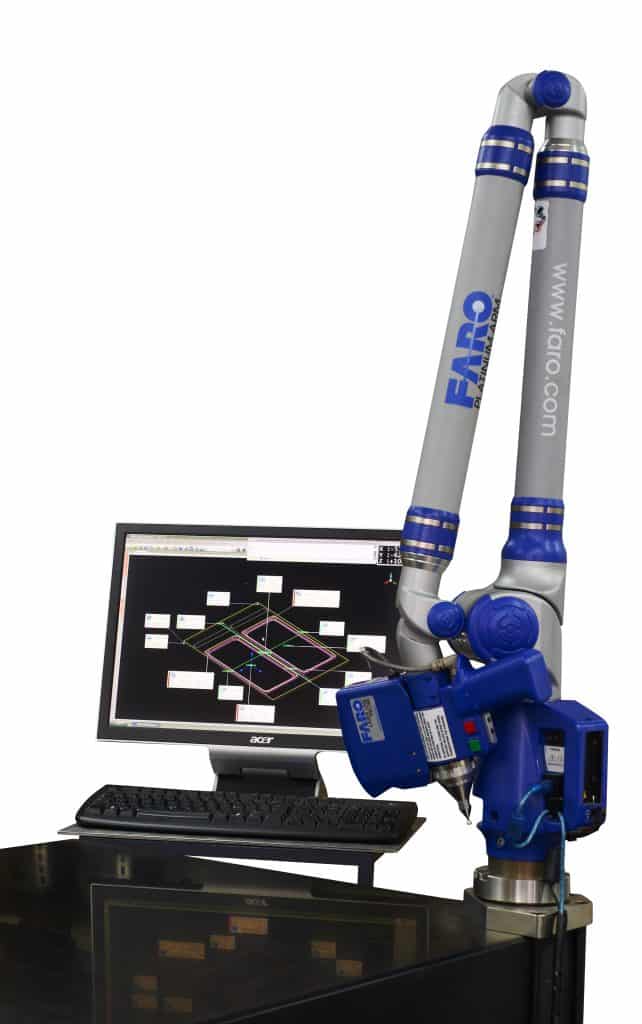 Abast 2,4 mm
Laser probe 19.000 points / s
ampoule raig 64 mm
Accurate 50µ
Portable MMC system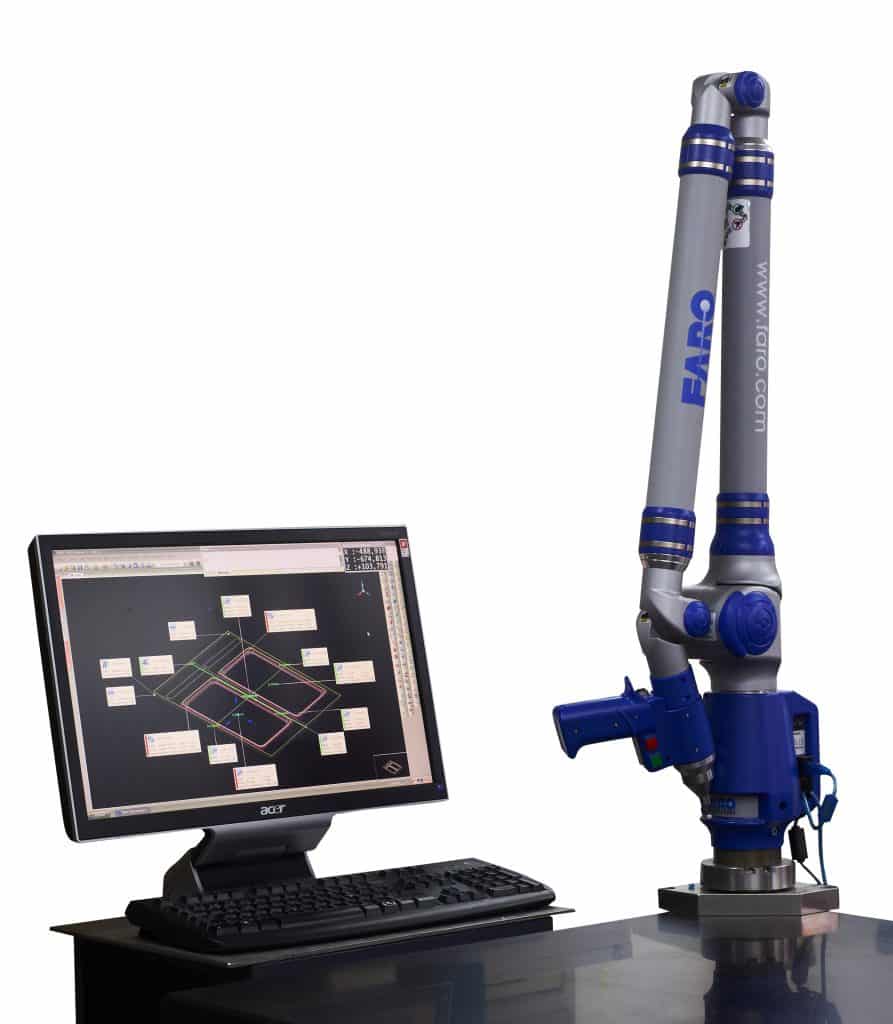 Abast 2,4 m
Accurate ± 0,02mm
Rockwell hardness reading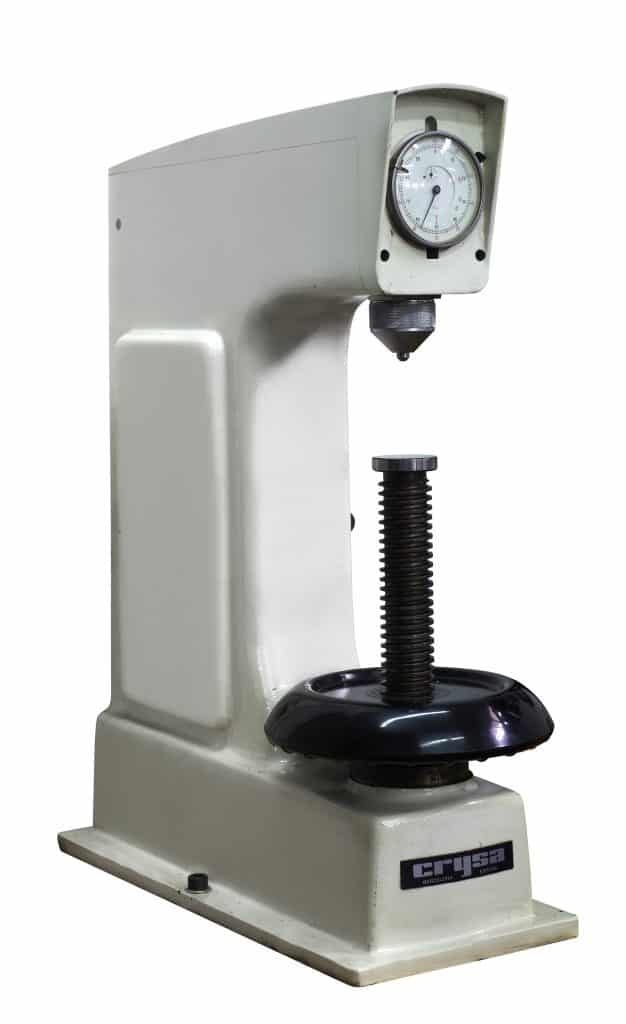 ARROW-750 Machining Center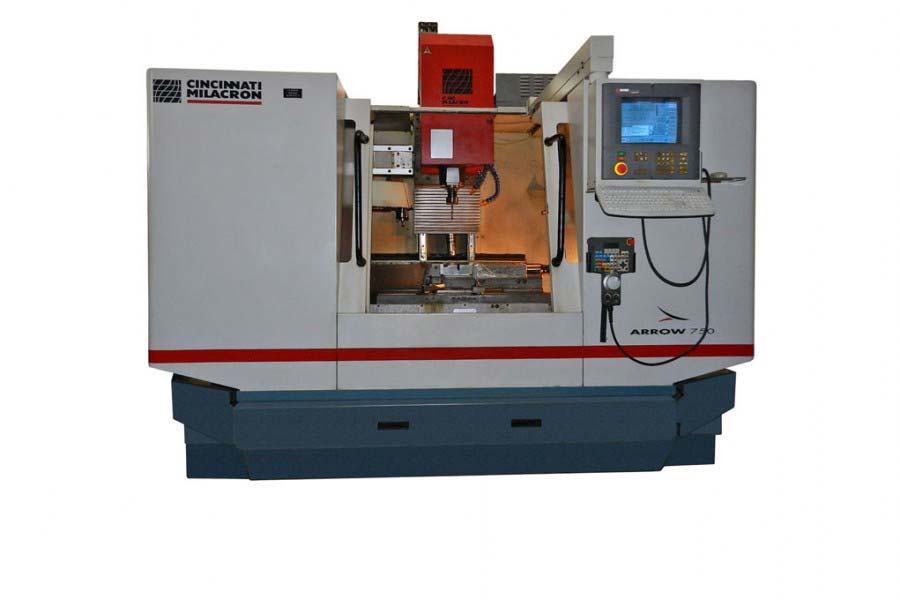 XYZ axes 760 x 510 x 560 mm
Head power 5,5 kW
The machine has a table surface of 950 x 520 mm and a table load of up to 455 kg. The rotation range of the CNC milling spindle is 60 to 6000 rpm. The machine has 4 axes.
- CNC control: Fanuc Series OM
- data transmission: RS232
- 4 axes
- work table surface: 950 x 520 mm
- table load, evenly distributed: 455 kg
- minimum distance of the spindle from the table: 127 mm
- maximum distance of the spindle from the table: 637 mm
- spindle speed range: 60-6000 rpm
- conical cone: SK40
- X axis travel: 762 mm x 0.001 mm
- Y axis travel: 510 mm x 0,001 mm
- Z axis travel: 510 mm x 0.001 mm
- One axis: 360 degrees x 0.001 degrees (divider)
- rapid advances, working on the X axis: 12000 mm / min.
- rapid advances, working on the Y axis: 12000 mm / min.
- fast advances, working in the Z axis: 10000 mm / min.
- number of tools in the journal: 21 (16 active)
- maximum tool diameter with occupied adjacent seats: 80 mm
- maximum tool diameter with free adjacent seats: 160 mm
- maximum tool length: 305 mm
- maximum weight of the tool with the holder: 6,8 kg
- power supply: 3 x 400V
- Nominal power of the machine: 15,5 kVA
- maximum current at full load: 24 A
- compressed air pressure: 5,5 bar (consumption: 0,057 m3 / min.)
- continuous power: 3.7 kW
- power, 30 min: 5.5 kW
- dimensions of the machine (width x depth x height): 2.78 x 2.1 x 2.65 m
- weight 3300 kg
- DTR - technical and operational documentation
LANCER VMC 1500 machining center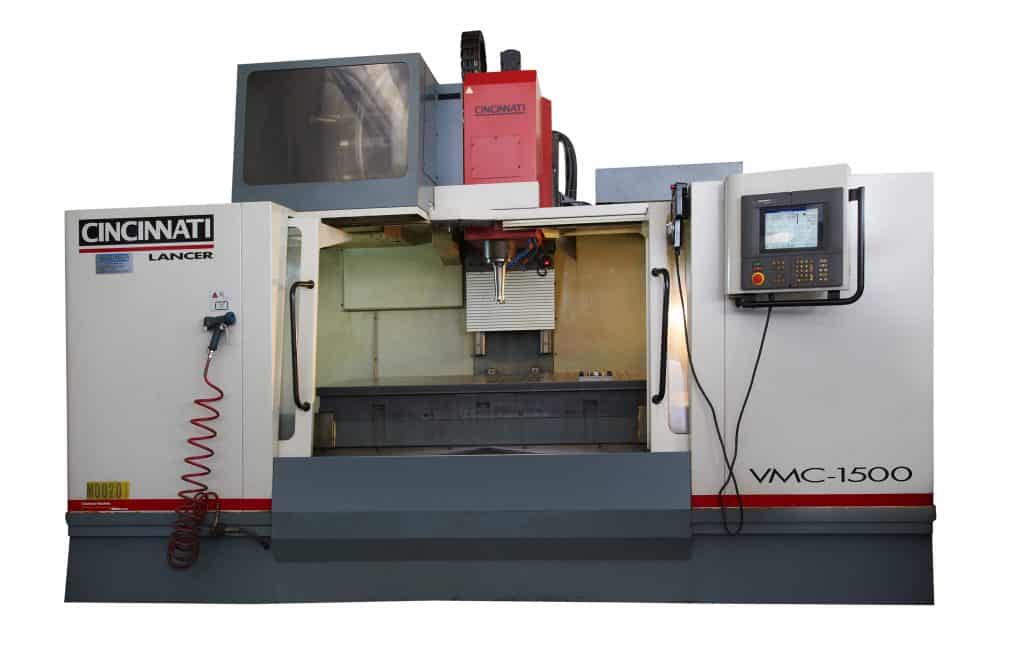 XYZ axes 1500 x 760 x 770 mm
Head power 12,5 kW
Small parts degreaser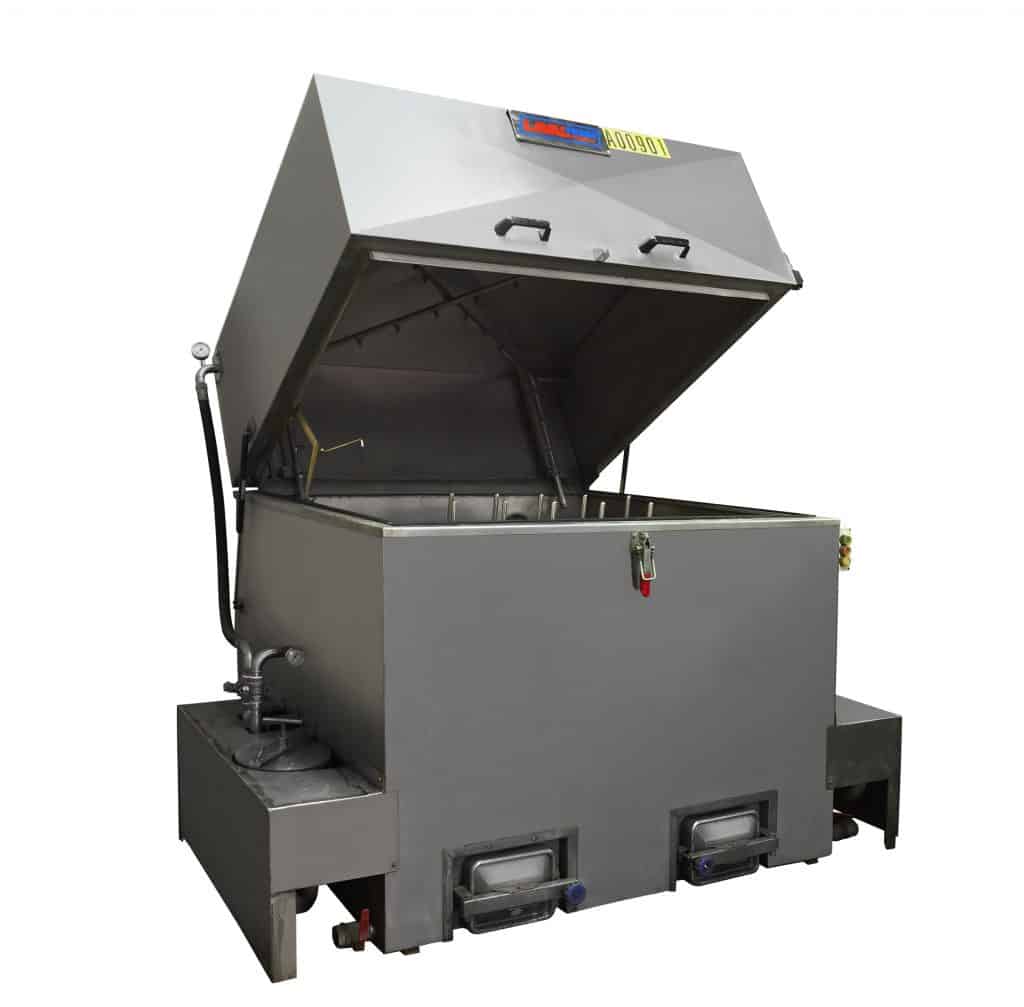 Model RH 1100 2
2-stage spray cleaning.
Ømax x Hmax 1100 x 650mm
Model VBTH 1100/1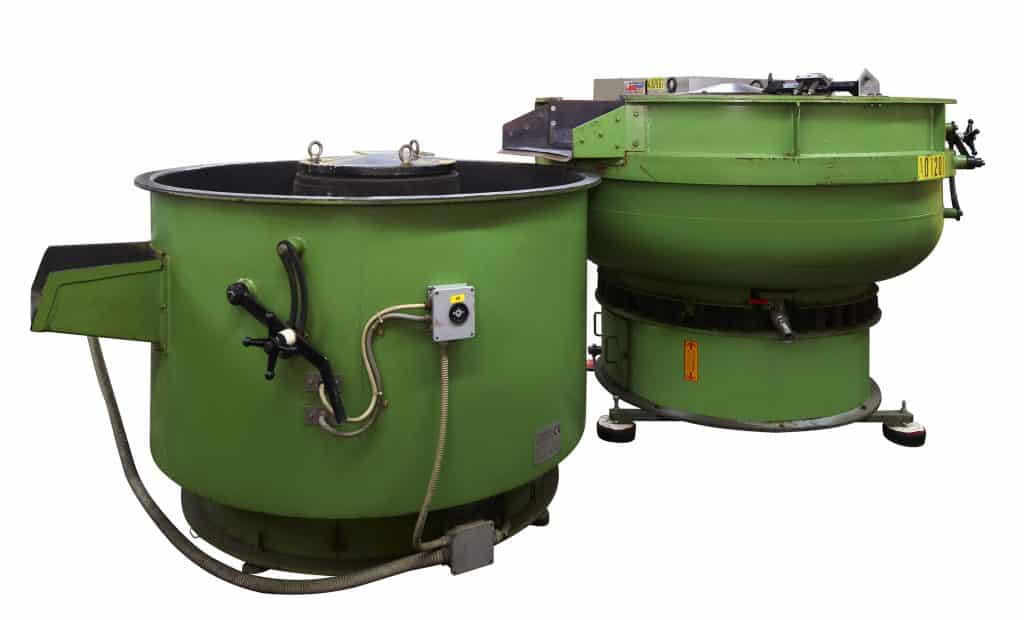 Stone vibrator for polishing and polishing
Width max 550 mm
Model VBTD 601/1 Dryer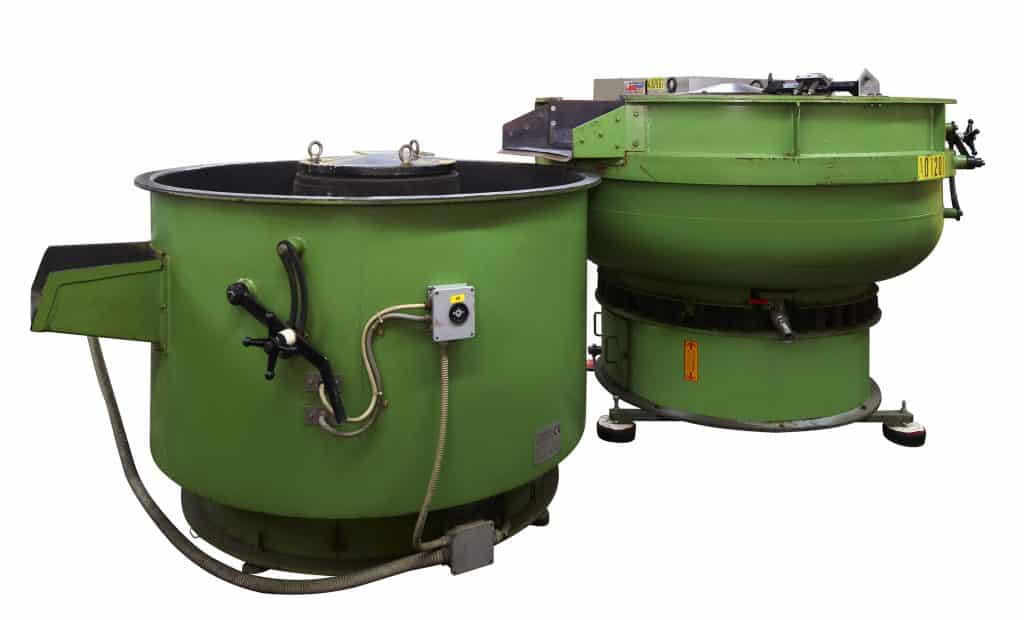 Drying with Maizork
Channel width 460 mm
2 capçals CNC Polidora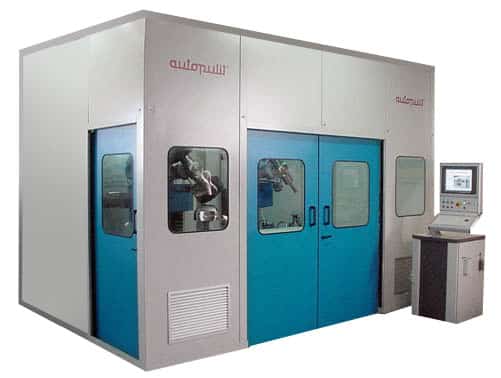 2-axis workholding table
XYZ travel 1000 x 1250 x 1000 mm
ONA PRESS hydraulic press
2000 t truck
Cushion 600 t
ONA PRESS hydraulic press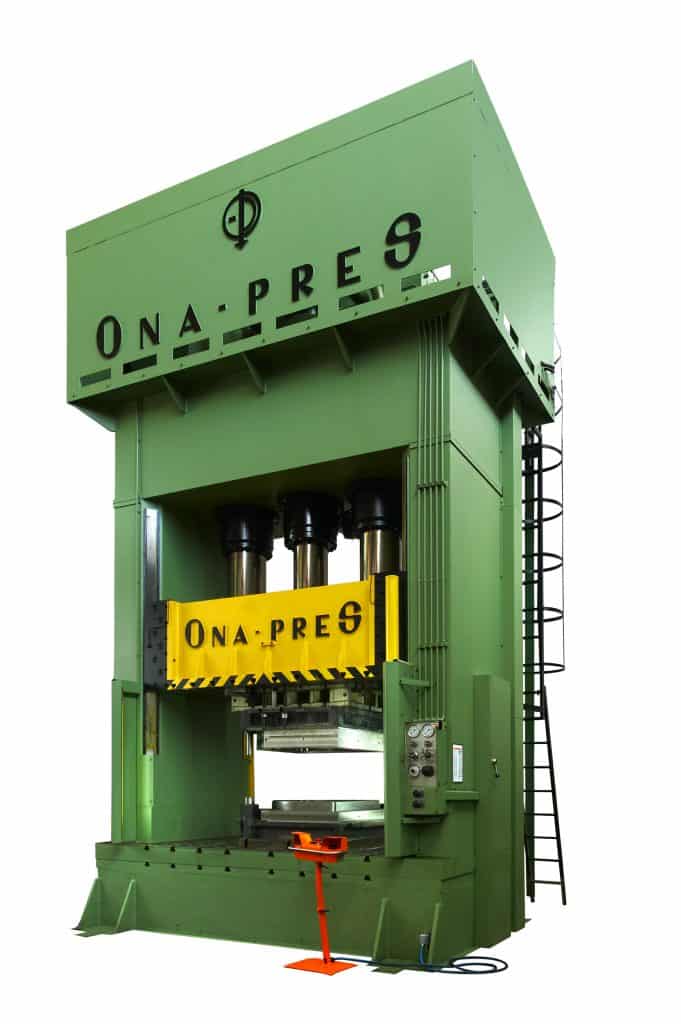 1200 t truck
Cushion 600 t
AJIAL hydraulic press
430 t truck
Cushion 225 t
9600 m2 facilities
Company facilities, specialized in metal embossing of large pieces.
Premium Fiber Laser EVO 2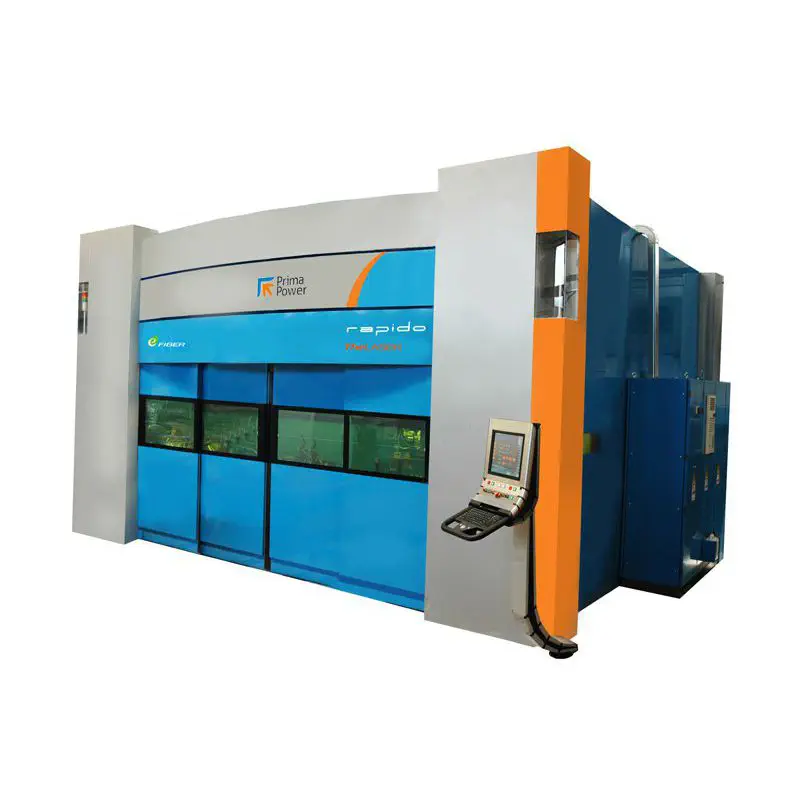 Fiber laser for cutting and welding
Stroke ranges (Pa = 0,03 mm / Ps = 0,03 mm, in all linear axes): X axis = 4.080 mm / Y axis = 1530 mm / Z axis = 765 mm direct drive focusing head and 2 axes of rotation:
Axis A = 360 ° continuous and infinite
Axis B = +/- 135 °
Safety separation point "SIPS1" (anti-collision)
cutter head with 5 "lens
C axis:
Capacitive sensor
Adaptive axis = + / - 10 mm
Safety separation point "SIPS2" (Anti-Crash)
High pressure and gas selection kit (3 gases)
Automatic calibration
Air dryer with filter
Numerical control P3OL laser accessories
Documentation (1 copy on CD)
Remote assistance module (with modem and installation)
Security Cabinet Ethernet Card in Control System
"Rapid Approach" Extraction System 4500 m3 / h Donaldson Complete Skating and Tracking Software
Autosquare and Shape Storage Hand Box Software (R8 .20)
7.5 "lens kit (R8.33)
3D treatment tables, double table version (R8.51)
Bulkhead or split cabin
"FPC" - Focal position control
Auto focus adjustment - (R8.39)
Welding head "HOW System" (R8.35B)