News and technical articles
Current news about Matriçats and the metallurgical sector.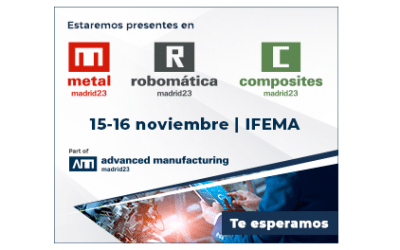 Stand Matriçats in Advanced Manufacturing Madrid23 - Metalmadrid23. Matriçats shares at the ADVANCED MANUFACTURING MADRID23 - METALMADRID23 fair its experience, specialty and capabilities in the field of Metal Transformation; Engineering, Industrialization of...
Technical articles on the production of metal parts
The installation of a 7-axis Quantum M Max Lighthouse in Matriçats, a metal processing company, offers a series of significant advantages that can improve both the quality of products and the efficiency of manufacturing processes. Matriçats is a...
MATRIÇATS, a leading company in 3D laser drawing, cutting and welding, after more than 50 years in the market, continues to bet on the incorporation of new technologies, with the introduction of its 4th 3d laser machine. On this occasion, a Prima Power is entered ...
Manufacture of sheet metal deep-drawn parts. New: Robot Welding. MATRIÇATS presents its specialty and capabilities in the field of metal Transformation: Engineering, Process and Product Industrialization. Deep Drawing, Stamping and Forming ...